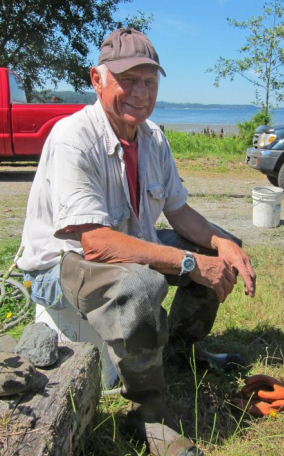 We are honored to have Jamestown S'Klallam Elder Marlin Holden to join us as part of the 2017 Port Townsend Orca Festival.
Marlin will lead a welcome at 11am on June 3 and June 24. He will share a few short stories from his time growing up on the Peninsula and the importance of stewardship of the Salish Sea.
Marlin is a member of the Prince family and is the great great grandson of Chief Chetzemoka; the signer of the peace treaty of 1855. Holden retired from the Washington Department of Corrections in 1998, and moved back to Sequim to begin working with the Tribe.
He started in 2000 as the Tribe's Fishing and Hunting Liaison, representing the Tribe in meetings with other Tribes, and his involvement grew from there. He has been a puller and skipper on the Tribal Canoe Journey, a youth mentor, a spokesperson for the Tribe.
https://vimeo.com/29169266