Bird Migration & Puffin Cruises
In partnership with the Port Townsend Marine Science Center
2024 Tours
Spring Bird Migration Cruises
3pm Departures: April dates coming soon
Puffin Cruises
6pm Departures: June/July/August dates coming soon
Fall Bird Migration Cruises
3pm Departures: October dates coming soon
 DURATION
3 hours. Migration cruises are scheduled in the spring and fall; puffin tours are in the summer.
Trip Fares
 Just outside of Port Townsend is an amazing National Wildlife Refuge — Protection Island.
Nearly 70 percent of the nesting seabird population of Puget Sound and the Straits nest on the island, which includes one of the largest nesting colonies of rhinoceros auklets in the world and the largest nesting colony of glaucous-winged gulls in Washington. The island contains one of the last 2 nesting colonies of tufted puffins in the Puget Sound area. About 1,000 harbor seals depend upon the island for a pupping and rest area.
This 364-acre island is covered by grass and low brush, with a small timbered area, high sandy bluffs for seabird nesting, and low sand spits on two ends of the island.
The Port Townsend Marine Science Center – in collaboration with Puget Sound Express – hosts special expeditions to Protection Island. Cruises are scheduled on Saturdays in spring, timed to coincide with annual migrations.
For 2023 Puffin tours we are changing our destination from exclusively Protection Island, to potentially Protection Island or Smith Island. In recent years more puffins have been returning to Smith Island so depending on the greater population the captain will ultimately determine which is best to visit for this tour. We will only have time to go to one or the other, not both while out on this tour. Luckily the puffin population in recent years has increased so your chances are good to view them during the summer and at either island
A special treat each summer is a chance to view tufted puffins.
As every birder knows, no guarantee can be made that they will be sighted on every outing, but chances are very good that they will be spotted especially on the south side of the island in the summer months. Like rhinoceros auklets, for which Protection Island is the major nesting site, the puffins use burrows in the cliffs and uplands to raise one or sometimes two chicks.
The chance to see them carrying many small fish at one time in their bills, or even swimming, flying, or diving, is exciting.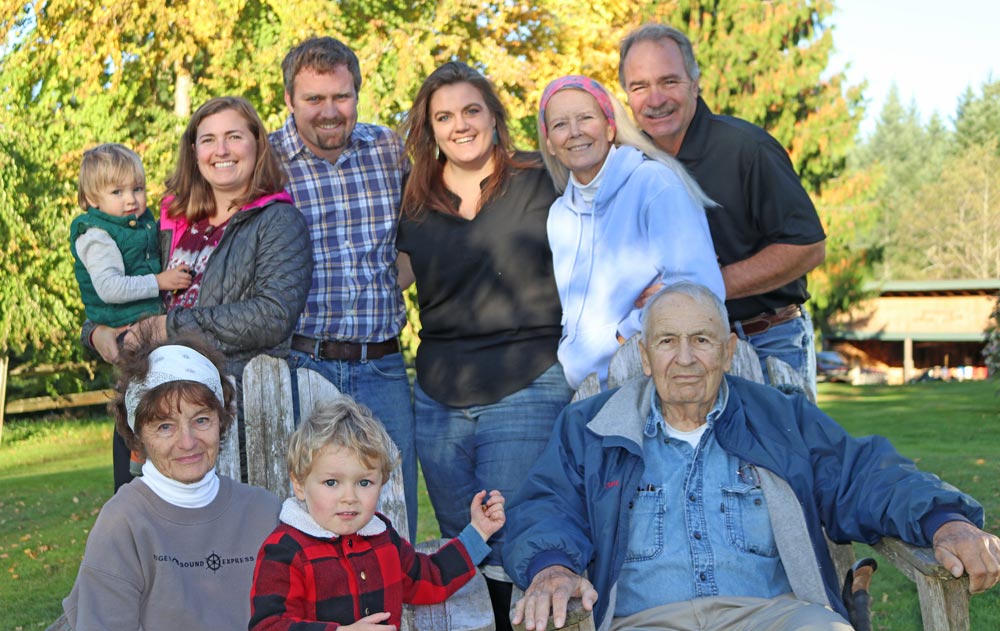 Three generations of our family have helped visitors have life-changing experiences with some of the most majestic creatures on the planet. We're blessed to live in what's been called "the American Serengeti," with some of the highest concentration of whales and dolphins and sea life anywhere in the world — including our totem species, the orca. Few people know these waters like we do. Welcome to the Salish Sea – enjoy!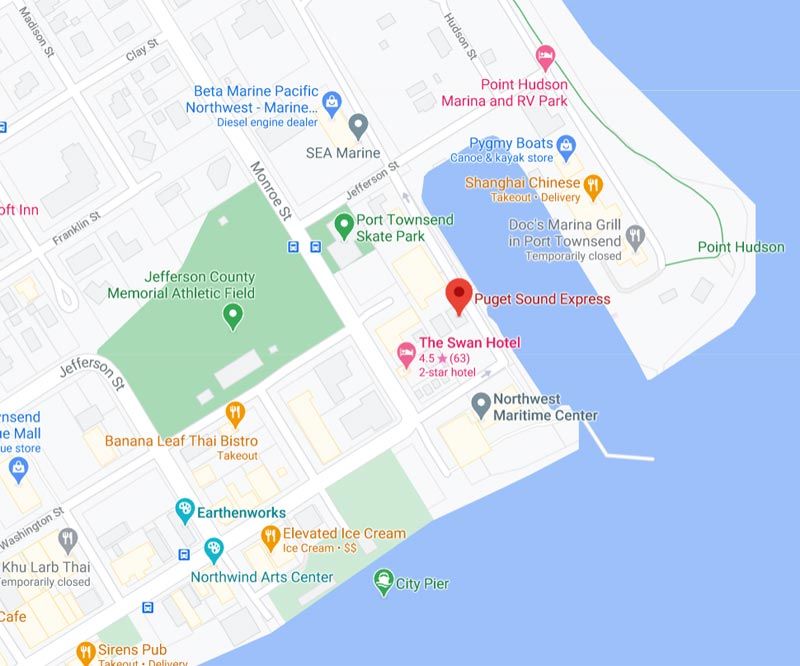 CHANGES/CANCELLATIONS
Our cancellation policy is 48 hours prior to a tour's departure time. A tour is confirmed when a confirmation email has been received OR payment has been processed. Prior to 48 hours from departure, any cancellation of a confirmed reservation is fully refundable, less a $10 processing fee. Inside of 48 hours to departure, reservations are non-refundable. This includes all tours booked online within 48 hours of departure.
RESCHEDULING
Outside of 48 hours from the tour, rescheduling can be made at any time.  Inside of 48 hours to the tour, rescheduling can be requested and at the discretion of the office and upcoming availability to approve. If approved a $10/person change fee is charged to the booking.
Where do Port Townsend tours depart from?
227 Jackson Street, Port Townsend, WA

We are located in downtown Port Townsend at the Point Hudson marina.
Checking-in
Passengers must be checked-in no later than 30 minutes prior to sailing. Boarding closes 15 minutes before departure. If you are traveling from out of the area please bear in mind that ferries and bridge openings can make the trip slightly longer than map and GPS software might indicate!
PARKING
Limited parking is available next to our office in a paid lot. It is $10/day and there is a cash box (old school) at the entrance to the parking lot. Park in a numbered spot and put your cash in the number you parked at for the day. The spot is available all day and night so feel free to leave your car there after the tour to go shopping or out to lunch/dinner. There are only 11 of these spots available, so these fill up fast.
A free parking lot is available 2.5 blocks north of our office. As you drive by the office, feel free to pull over, let families, children or elderly out to wait while the driver parks the vehicle. They can also check in while the driver is parking. Continue past our office to the first STOP sign. Go STRAIGHT on the road and continue past all the vessels hauled out until you reach pavement again. At that point look for a Puget Sound Express parking sign or "event parking" on your right. Park anywhere in that lot that is not previously reserved.
Health & Safety Updates
Beginning March 12, 2022, masks are optional onboard PSE vessels.